Blog > Why is luxury vinyl flooring so popular?
Why is luxury vinyl flooring so popular?
­
Monday, November 22, 2021 5:09 AM
---
­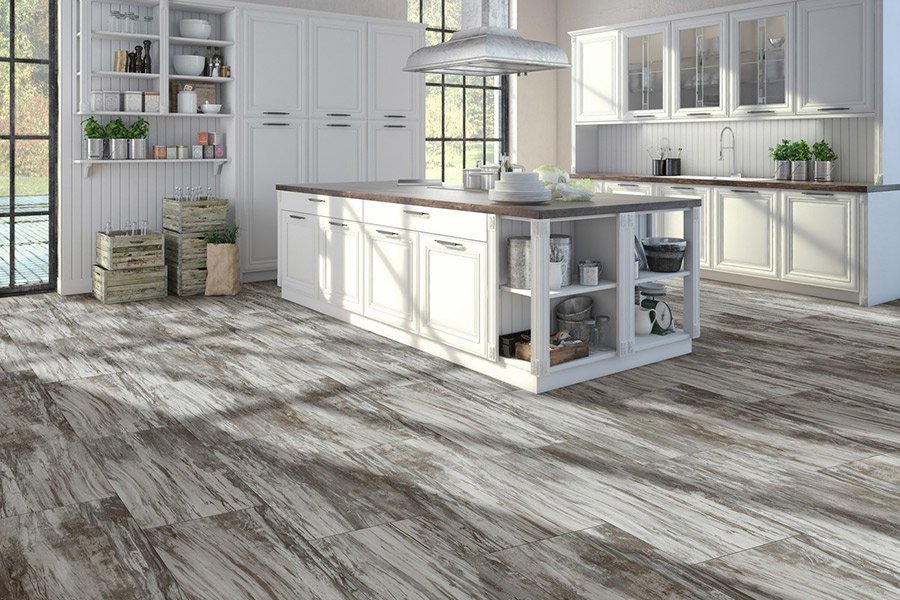 ­
When you choose an outstanding floor covering like luxury vinyl tile or plank, you will quickly find out why so many homeowners choose this material for the floors in their homes. With extensive options and benefits, these materials work to your great advantage in many different ways, so follow along to find out more.

Find your luxury vinyl plank and tile for every room

If it's impressive visuals you need most, you can easily match a wide variety of décor with the options you will find with luxury vinyl plank and tile. You will find options that mimic natural porcelain tile, stone, and solid hardwood with all the colors and patterns you might expect in two distinct formats.

You won't miss anything when it comes to durability either, as these floor coverings offer an outstanding construction, with a top wear layer that guards against scratches, stains, and fading. However, for complete peace of mind that you can put to use in every room, be sure to ask about products with a core component that creates total imperviousness to water so you will never have to worry about water damage.

Visit our showroom for your LVP and LVT flooring today

At Pioneer Floor Coverings & Design, we help create the flooring experience of your dreams with superior materials and all the services that bring them together in your home. We work to match you with only the products that meet your needs, as the floor covering has something for everyone.

From our showrooms in Cedar City, UT & Saint George, UT, we serve residents from Santa Clara, Ivins, Bloomington, Parowan, Beaver, and Washington, and we would love to work with you too. So be sure to visit us at your convenience to find the best LVT and LVP for your needs today.