Blog > What is the best way to clean vinyl flooring?
What is the best way to clean vinyl flooring?
­
Thursday, December 16, 2021 12:00 AM
---
­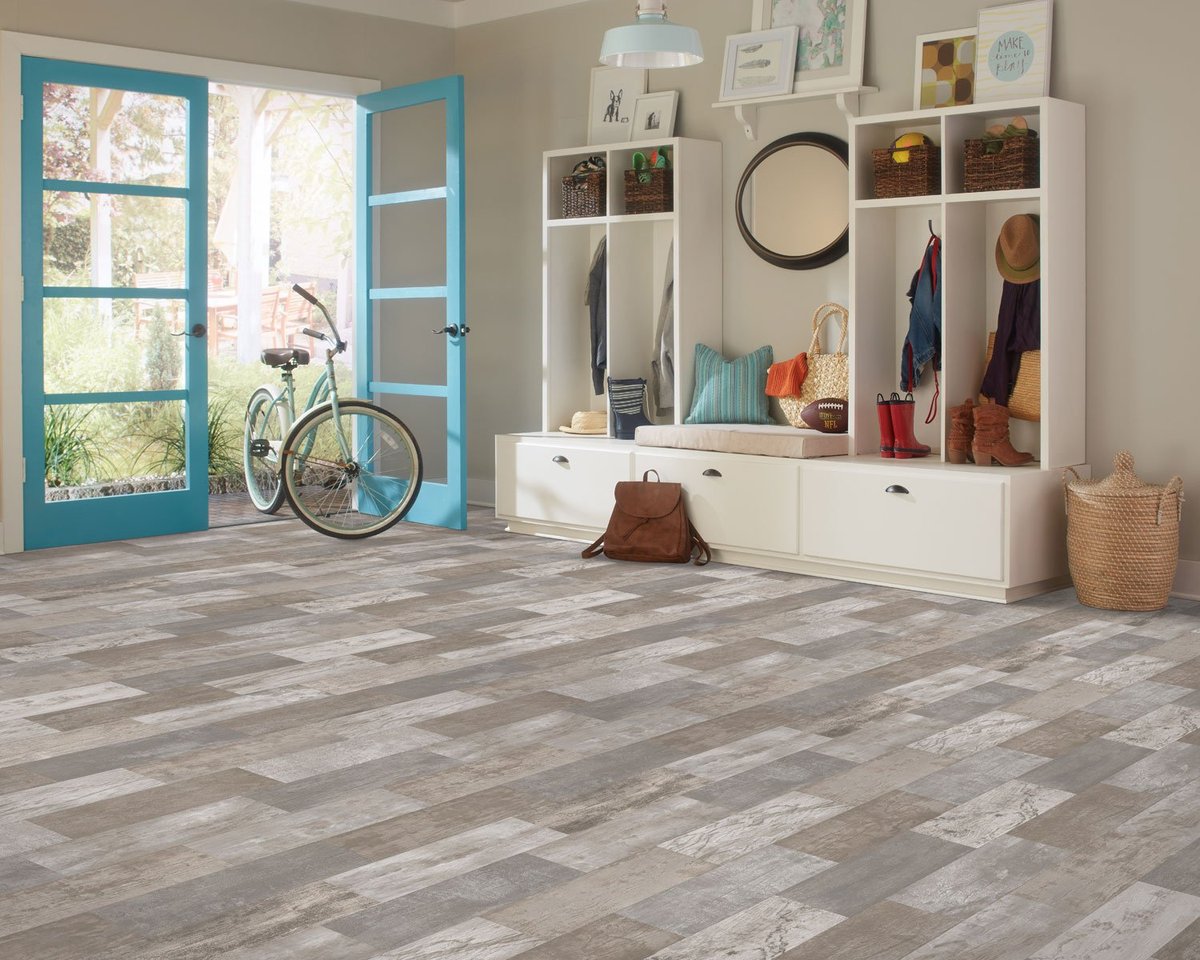 ­
Once your brand-new luxury vinyl tile or plank floors have been purchased and installed, you will need to know how to keep them clean. Today, we're going to talk more about how to clean these surfaces to keep them looking and performing their best for many years to come, so read along now to find out more.

Luxury vinyl plank and tile you can stand on
For most standard cleaning requirements, simply sweeping up any loose debris and mopping with a damp mop will be sufficient for the day's maintenance. However, we understand that there may be many times when bigger messes come up, and those need a deeper cleaning.

There are plenty of commercial cleaners on the market manufactured specifically for luxury vinyl plank and tile flooring, offering a gentle but thorough cleaning. You can also use many household products you probably already have in your pantry, such as vinegar.

We are often asked about using a steam cleaner on these floors, and we recommend not attempting that method. However, we can give you all the details when you visit us, so be sure to stop by any time.

Visit us for your luxury vinyl plank and tile flooring
At Pioneer Floor Coverings & Design, you'll find that we offer an excellent selection of materials and services that ensure your best experience. Part of that service is advice on issues after your floors have been installed, such as cleaning and caring for the products you have in place.

When you're ready to find out more in person, be sure to visit our showrooms in Cedar City & Saint George, UT. We currently serve the areas of Santa Clara, Ivins, Bloomington, Parowan, Beaver, and Washington, and we look forward to serving you with the best LVT or LVP as well.